Good Festival is held on the beautiful farm of Bere Mill situated on the banks of the River Test in Whitchurch. This 18th century water mill is surrounded by contemporary gardens, water meadows and a farm which, worked on traditional lines, produces rare breed beef and lamb.
A renowned stretch of the Upper Test, famous for its trout fly fishing, runs through the garden. The Saxon mill was the original paper mill for Portals, the company which first supplied paper bank notes to the Bank of England in 1718. Since 1993 it has been the family home of Rupert and Elizabeth Nabarro. The garden is open for the National Garden Scheme and for visits by gardening parties and groups.
The Good Festival wishes to thank Rupert and Elizabeth for their fantastic support and gracious hospitality.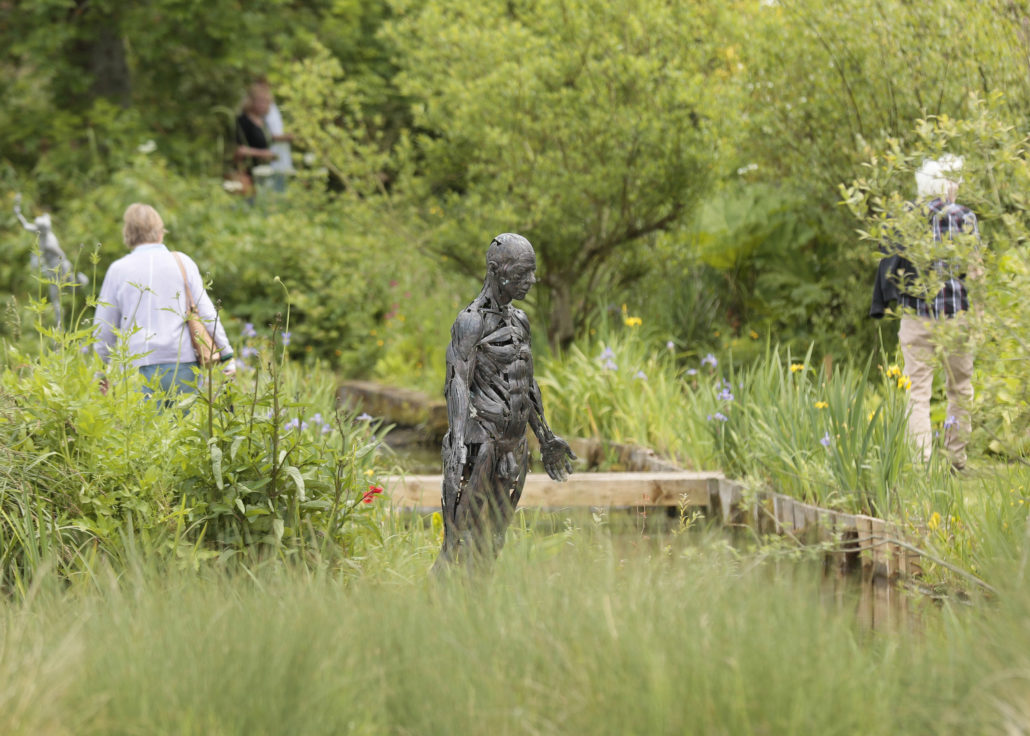 "At Bere Mill, we aim to produce meat carefully: meat that has exceptional flavour, is correctly and well hung and beautifully butchered.  
Our herd of Belted Galloway Cattle and  flock of Black Welsh Mountain sheep live and graze exclusively on the water meadows and chalk uplands of the Test Valley. They are slow growing breeds that are given the time to mature naturally and are entirely pasture fed. This is because it is a combination of the breed, the feed that is put into them and the hanging that produces  real flavour, texture and grain in the meat. 
Most of the ground we farm is protected under SSSi designation (Sites of Special Scientific Interest). This means it supports  a greater diversity of plant, insect, bird and animal  life. Instead of a few varieties of grass, our meadows contain hundreds of different plant types including wild herbs and garlic. This land does not produce industrial quantities of grass".